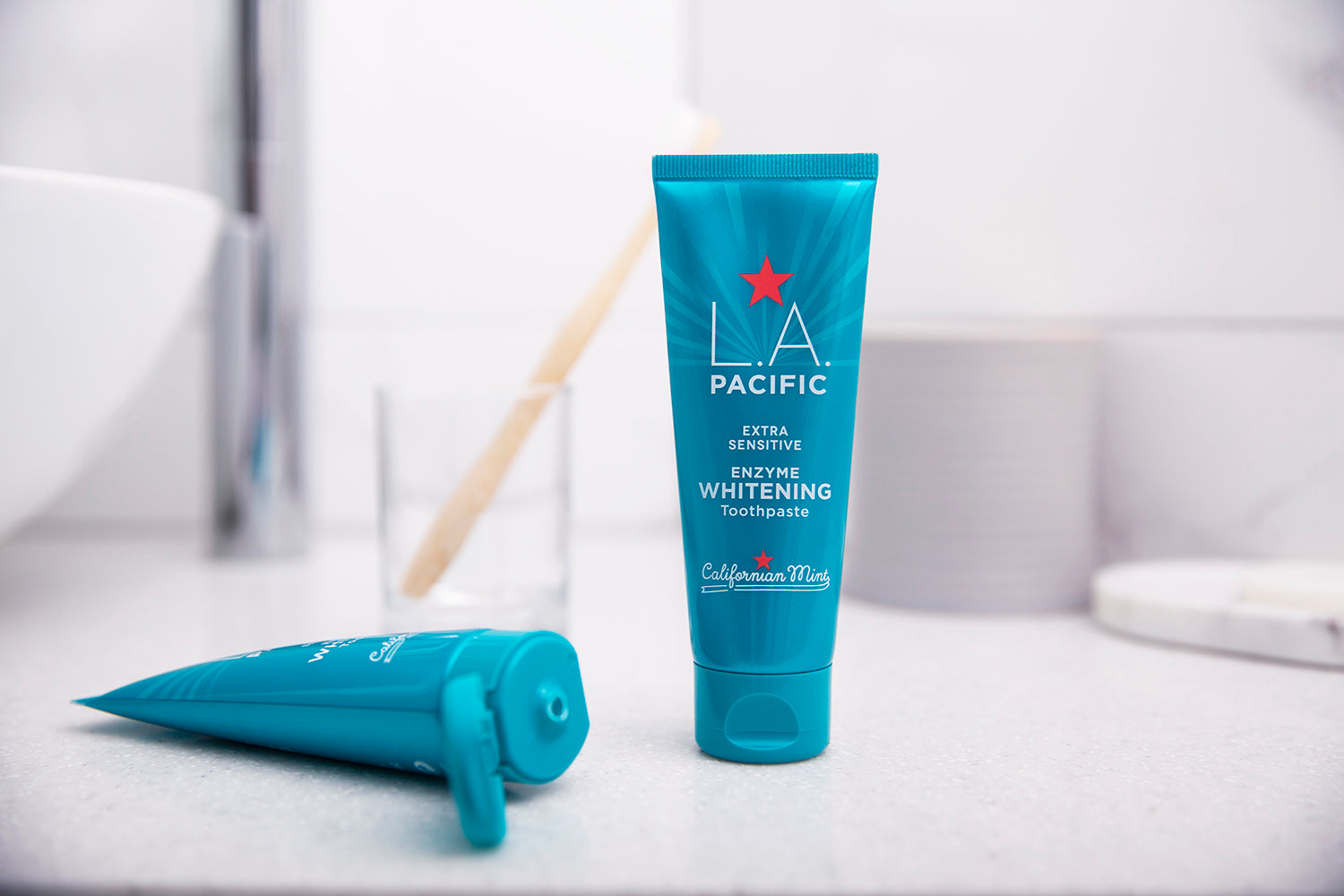 How it Works
L.A. PACIFIC is a truly unique teeth whitening range, merging oral care with beauty. What makes L.A. PACIFIC different is its special formulation. Our dynamic enzyme interacts with the sugars in your mouth to create a natural bleach which removes stains and lightens teeth, leaving you with a brighter smile, while the Original Mint flavour keeps you feeling fresh.
Safe At-Home Whitening
Offering amazing at-home results, the enamel-safe toothpaste promotes a whiter and brighter-looking smile without the harmful effects of using hydrogen peroxide.
Created by Oral Care Experts
Created by oral care experts, our formula combines our unique enzyme along with active ingredients Pentasodium Triphosphate and Sodium Fluoride to help ​fight plaque and reduce cavities. Low-abrasion silica works to gently remove stains from the surface of the tooth and restores the natural brightness of your smile.
Multi-Benefit Oral Care
When used consistently, our products are designed to loosen and lift surface stains, polish the look of teeth, help brighten the teeth, and fortify against future staining.